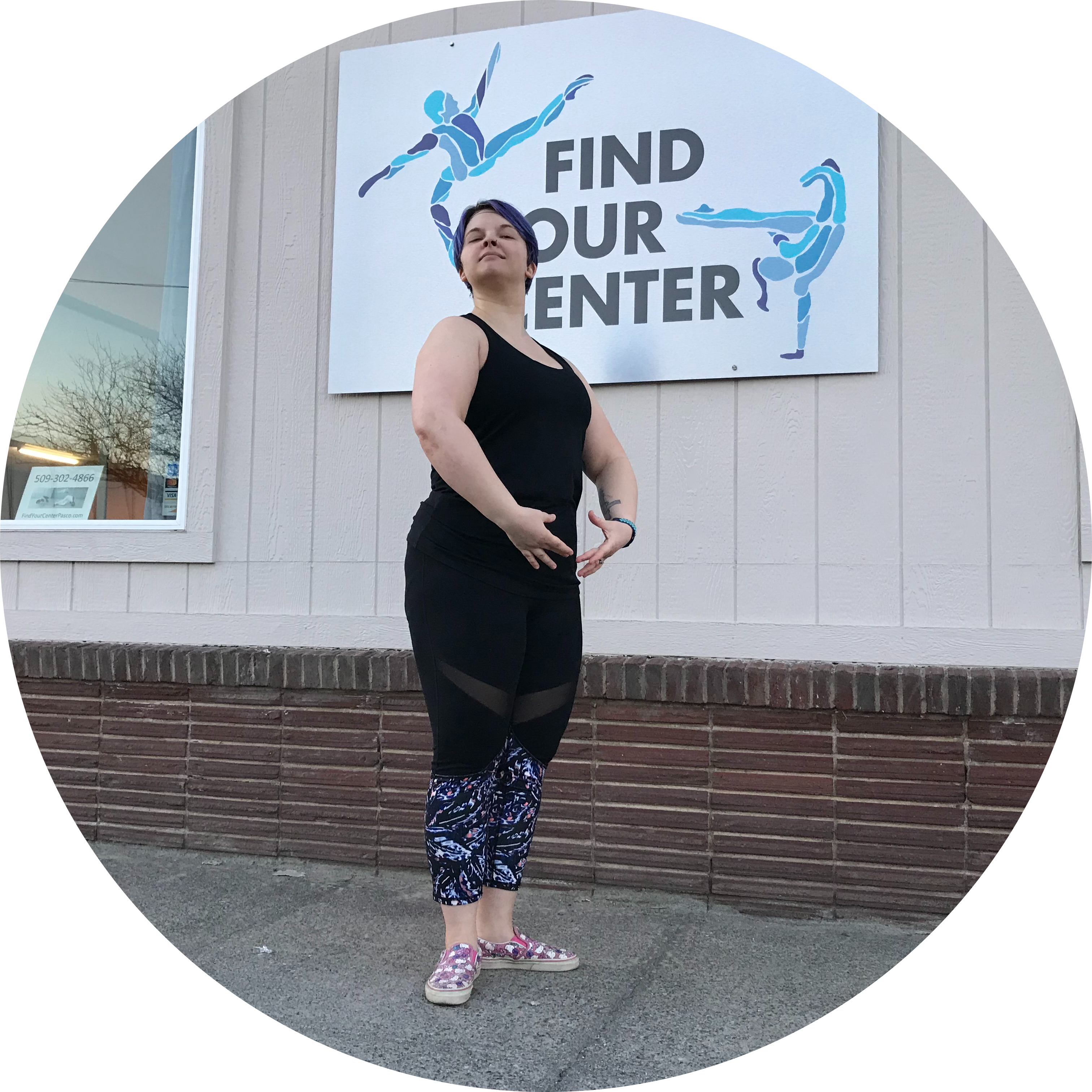 They Meet You Where You Are

No matter who you are, where you come from, your skill level, size, or age, you will be welcome at Find Your Center! They meet you where you are while continuing to push you further than you thought possible.
-Lia E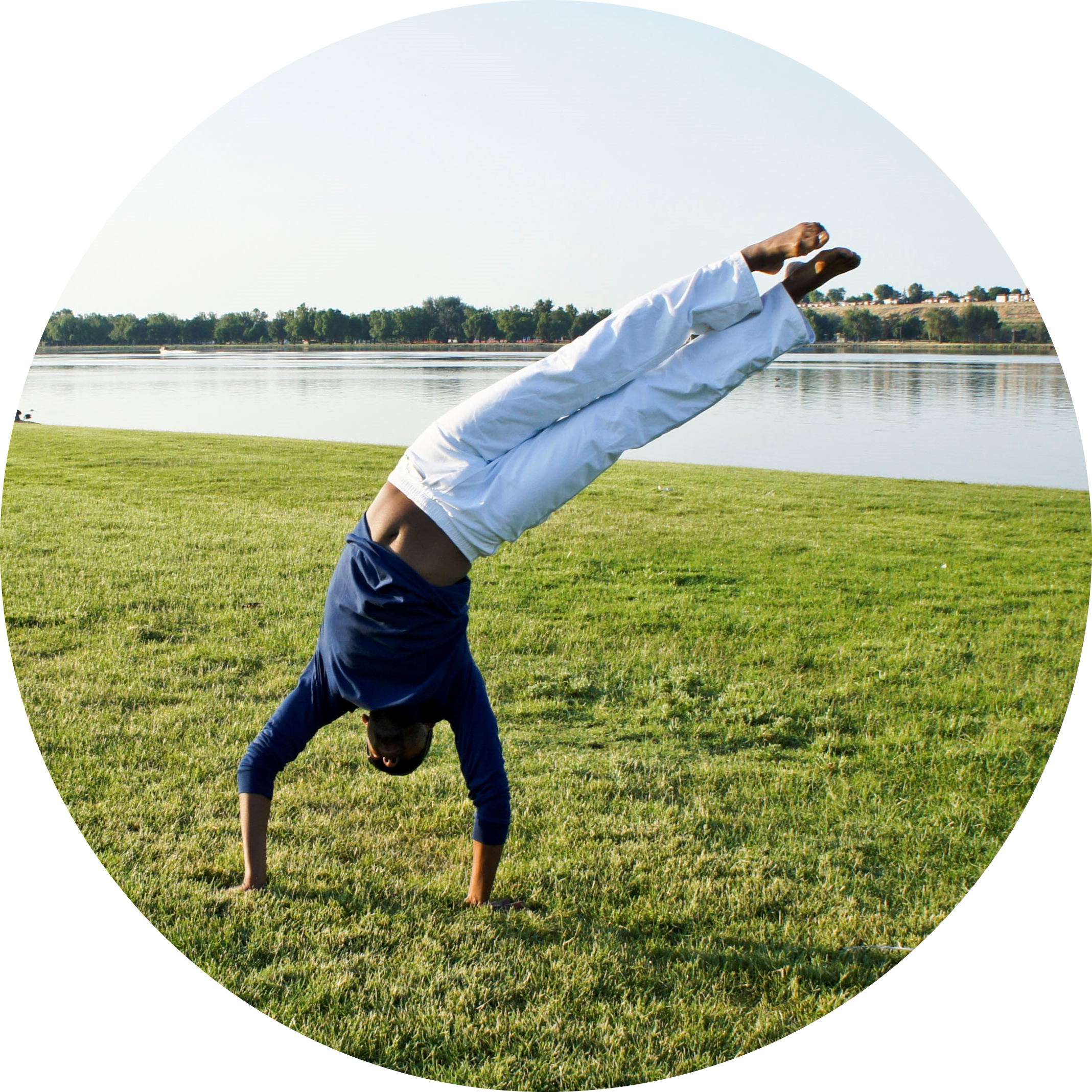 Fantastic Instructors

[DeShawn] is thoughtful and really takes his time teaching his students.
-Tyson F

Kate is a fantastic instructor for all levels.
-Amber W

Los maestros son atentos y ponen todo su esfuerzo para que [los alumnos] aprendan.
-Belinda R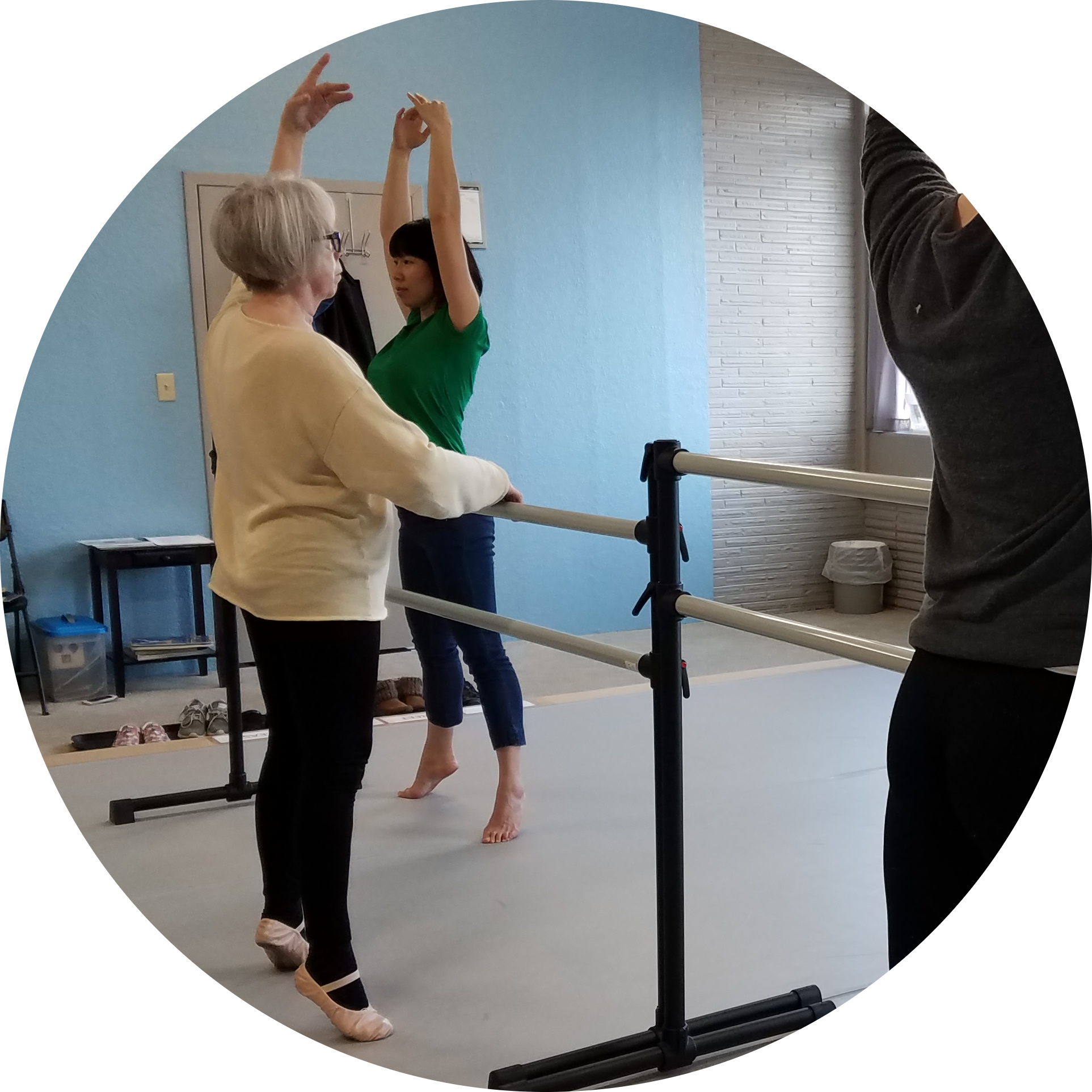 Encouraging Learning Space

Kate and DeShawn are kind, patient and understanding people, who create thought-out lesson plans and work to fit the speed of the students. They ensure a positive and encouraging learning space for anyone looking to try something new.
-Bekkah S

Adult Ballet and Flamenco
Thank you for your patient and detailed teaching and for providing the chance for people to learn ballet virtually. 
-Kristine P
You have been such a blessing and inspiration for us. THANK YOU for everything! It is remarkable how far [our daughter] has come. I truly respect and appreciate you as a teacher.
-Trisha N
I enjoy your class and appreciate your warmth and individualized instruction. 
-Rachel G

Kate gives beautiful, thorough explanations. The curriculum is very well organized and covers the essentials of ballet in a way that makes it easy to learn and remember.
-Holly P
​I am retired now and feel the importance of learning new things and keeping my body strong and flexible. Kate shares her expert ballet knowledge in a gentle, creative, respectful, and fun way. I already feel like I am a bit more graceful and balanced.
-Janet T
We got to do lessons with our extended family, my daughter got a great introduction to dance, we learned about dance culture and areas where equality needs to be improved. You have been invaluable.
-Teresa T
My posture has improved so much since I started pointe.
-Kirsten G
As someone who's never taken ballet and always wanted to, Kate is the perfect teacher.
-Virginia T
I love these classes. You are patient and careful to help us all.
-Audrey M
I enjoy your classes and teaching very much.
-Christina R
The ballet classes are joyful and fun. The teacher works wonderfully with students and makes you feel welcome.
-Cesiah G
Especially on the days when I needed it most, you have shown me so much support and encouragement in class. You never gave up on me on days when I felt like giving up on myself.
-Julia N
Thank you for creating such lovely and challenging choreography for [our daughters] and for helping them to look so beautiful! [I appreciate] your kindness and professionalism... And what a treat to watch you dance! 
-Jody H
Kate is an excellent teacher; patient, kind, and clear. I had always wanted to take ballet classes, but never had the opportunity. For my 40th birthday, I gave myself the gift of classes at Find Your Center. Nine months later, my body is stronger and my heart is more joyful.
-Regina M


Kate is the best dance teacher I've ever had. Every week features a different technique... in addition to learning [choreography] and the cultural context of flamenco.
-Rachel G

Capoeira

Find Your Center has created a unique environment... where people of any age, ability, body type, or experience can learn dance and capoeira from professional, caring instructors.
​​-Jill B
Training here has been a transforming experience.  Capoeira builds confidence, musical ability, strength, and community. 
​​-Kevin H
Great capoeira lessons for students at all levels.
​​-Eddie H

It's an awesome workout! Capoeira has opened up a world of community and culture to me and it is a lot of fun!
​​-Carolyn S

Pilates Mat
After just 4 months of Kate's weekly beginner Pilates class, I feel stronger. My core strength has improved, which has helped my running, cross country skiing, and gardening. ...You're a great instructor!
-Phyllis B
Kate is a wonderful teacher. She demonstrates positions and movements carefully and easily and is very patient.
-Virginia T

I went for a walk with a friend and she said I was walking much better. Your classes are really helping me.
-Donna F
Personal Training

I didn't know what to expect, but you made me feel ​comfortable and accomplished by the end of the session.
-Josh B
Kate answers all of my questions, lets me take my time, but still pushes me to keep learning and progress and do my best.
-Alice O

Love the on-demand classes! It feels like a private lesson with you.
-Virginia T

Writing and Discussion

I gain so much insight from your perspective and approach. I can't begin to communicate how respectful, genuine and grace-giving you are to all. It's such a breath of fresh air.
-Terri W

I came into [your class] full of intellectual insecurities and I walk out with a greater sense of self-efficacy. I feel like I've grown as a scholar and as a person.
-Jenny A
I really enjoy your discussions. Your energy is great and you are very approachable. I never feel too shy to speak up in class.
-Univ of Illinois student


I have never learned more about how to write than in your class.
-Univ of Illinois student
Writing was a chore and often very difficult for me before this class. Now I feel like I can go at it head-on.
-Univ of Illinois student